If you've been looking for a gas engineer in Solihull, Redditch, or Bromsgrove to install a new boiler in your home, you've probably come across terms like "approved installer," "accredited installer," or "select partner," and you're probably wondering what they all mean.

We understand how perplexing all of this terminology can be, which is why in this blog we'll explain what they offer you and why you should hire us, an ATAG select partner, to install your new boiler.

Get a quote for a boiler installation in Redditch, Solihull or Bromsgrove by getting in touch with our gas engineers on 07817 927067.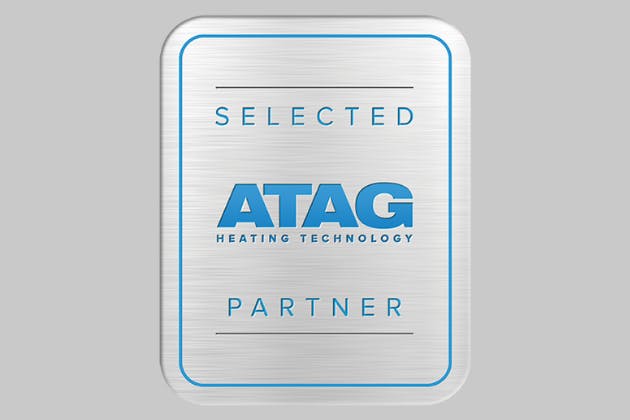 What is an approved, accredited or select boiler installer?

If a heating engineer is accredited by a boiler manufacturer, it signifies that they have received comprehensive training from the company and are authorised to sell and install their boilers.

For example...

If a gas engineer has received ATAG training, they are designated as an ATAG select partner.
A gas engineer who has completed Worcester-bosch training becomes a Worcester Approved Installer.
A Baxi Accredited installer is a gas engineer who has received Baxi training.
You get the picture...

In addition to training, accredited installers can provide extended warranties/guarantees on specific boilers, ensuring that you are protected from breakdowns for years to come.

Is JM Plumbing & Heating an accredited installer?
Yes, we are an ATAG select partner. This means we've received comprehensive training from ATAG, a company that has constructed and designed some of Europe's most award-winning boilers.
We can also provide a 10-year guarantee on ATAG boilers that we install, giving you peace of mind for the next decade.
As an ATAG select partner, you can be confident that we have extensive expertise in installing ATAG boilers as well as boilers from other manufacturers. Furthermore, you can be confident that we will assist you every step of the way when installing your new boiler; from the start, throughout, and after your installation, we will be there to guide you and assist you in becoming accustomed to your new boiler.

In need of a gas engineer in Solihull?
If you'd like to talk to us about installing a new ATAG boiler in your home, or a new boiler from any other manufacturer, please call us at 07817 927067 or send us a message through our contact form.
Our gas engineers install boilers across Redditch, Bromsgrove, and Solihull.