Boiler Repairs
Boiler repairs services are available throughout Birmingham and the surrounding areas, including Solihull, Redditch and Bromsgrove.
Your boiler can break down at any time and when this happens, it can be stressful and cause an inconvenience, especially when you are left without any hot water and heating. When this happens, you can count on J M Plumbing & Heating, simply call us on 07817 927067 and we will be happy to get your boiler up and running in no time!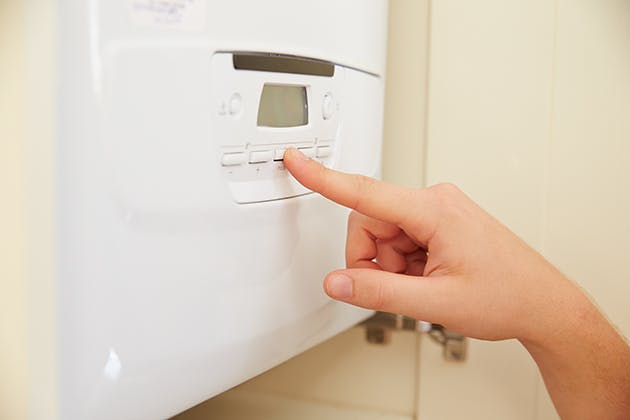 Boiler Repairs across Birmingham
Our heating engineers are fully trained and qualified to carry out a range of boiler repair services. After completing all the necessary training, we are proud to announce we are Gas Safe registered, so you can have peace of mind knowing you are in safe hands with us!
Benefits of choosing Gas Safe registered engineers...
Ensures safety
If a boiler leak is not repaired properly, it may cause more harm than you believe. It can cause fires or even leak carbon monoxide, which is extremely deadly due to its lack of odour.
It is cost-effective
In the long run, hiring Gas Safe qualified professionals will save you a lot of money since they will ensure that your boiler is repaired correctly and to the highest standards
Assessed
Gas Safe registered engineers' work is routinely reviewed, so you don't have to be concerned with the quality of their job.

You can read through what our customers think about our services here or speak to our engineers by viewing our contact details down below.
Signs you need to look out for
The most crucial part of your heating system is your boiler and when it suddenly stops working, it causes a major issue. There are a few signs that you can look out for, these include...
Unusual Sounds
Boilers are usually known to run quietly but when they start to make clunking, whirling or banging noises, it could mean there is something wrong with it. Different sounds could mean different things, for example, if it is making a whistling sound, it could mean that the water pressure is low. So if your boiler is making strange noises, it is very important to get this looked into.
High Heating Bills
If you have noticed a sudden increase in your heating bills, it could mean that there is a leak present in your boiler. Let our fully qualified Gas Safe engineers take a look at your boiler!
Delays in Heating
After turning your heating on, does it take it longer than usual for it to heat up? If this is the case, it may mean there is an issue with your boiler's circulation.
Older Boiler
Over time boilers tend to show signs of wear and tear. Even if they have not caused an issue, it does not mean that it does not need repairing. Looking after it can help increase your boiler's life.
(More: What are the signs of a broken boiler?)
Here at J M Plumbing & Heating, we have repaired many boilers throughout Birmingham, Solihull, Redditch and Bromsgrove. Head over to our gallery page to browse through our previous projects.


How to maintain your boiler
There are a few things that you can do to help maintain your boiler and prevent the chances of it breaking down on you.
When you get your boiler serviced by a qualified heating engineer, they will ensure that all components are thoroughly checked. Doing this will prevent chances of your boiler breaking down, helping save money on any unexpected repairs costs.
Turn it on during the summer
It is often known for people to turn their heating off doing the summer. Although this is okay, you need to make sure you run it for a brief period of time every 3-4 weeks, this is to ensure all parts are functioning like they are supposed to.
Insulate the pipe
Insulating your condensate pipes will protect them from freezing and bursting. You can also set your thermostat to a lower temperature or an automatic schedule so they do not freeze.
If you would like to know more tips on how to protect and maintain your boiler, speak to a member of our team by viewing our contact details down below.
How can I tell whether my boiler needs to be repaired or replaced?
It might be tough to tell whether your boiler needs to be repaired or replaced. We've compiled a list of reasons when you should get your boiler fixed rather than replaced.
Age
When newer boilers break down, people often assume they need to get them repaired immediately. However this is not always required as newer boilers come along with warranties and depending on what the issue is, they can be easily repaired.
Condition
If you have had the same boiler for over 7 years and its breakdown, it is still possible to get it repaired. However, if it is constantly breaking down and costing you more to repair, then we may suggest starting thinking of getting a new boiler installed.
Keep it cleaned
Reducing the clutter surrounding your boiler and regularly dusting it can help extend your boiler life. This is because it prevents dust from building up inside the boiler.
Other things that can help you decide that your boiler needs to be repaired and not replaced include:
- There is only an issue with one component rather than several of them
- The radiators do not work but the boiler is working correctly
Make sure you speak to a qualified and experienced heating engineer who will be able to give you their expert opinion.
(MORE: Do I need to repair or replace my boiler?)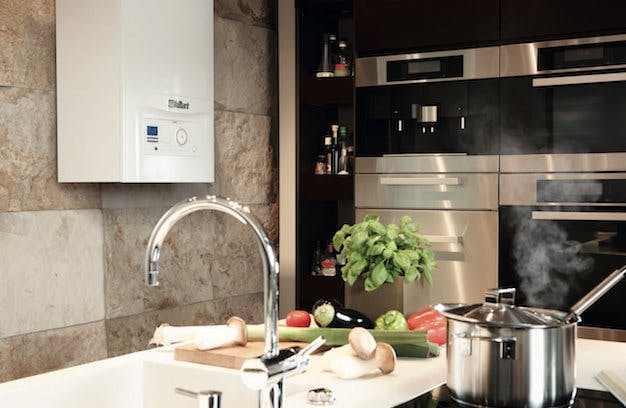 Why choose JM Plumbing & Heating for Boiler repairs across Birmingham?
Gas Safe Registered
We are Gas Safe registered, so when we do boiler repair services, you can be confident that we have the appropriate credentials and experience, giving you peace of mind that you are in good hands with us. Hiring a Gas Safe qualified engineer has numerous advantages, one of which is that our work is routinely inspected, so you can be confident that you are receiving the best service at all times. Please ask our heating engineers to show you our Gas Safe ID, which we will gladly provide upon request.
Want to know more? Get in touch today!
For more information on our boiler repair services throughout Birmingham, Redditch, Solihull, Bromsgrove and the surrounding areas, call us on 07817 927067 or send us a message using our contact form and we will be happy to help!