Boiler Servicing in Birmingham
Offering boiler servicing across Birmingham including areas such as Solihull, Redditch, Bromsgrove and Hall Green
Boilers can often have issues that need repairing. Well, simply looking after your boiler by having it serviced annually could prevent the possibility of it breaking down. If you're looking for a Gas Safe registered engineer to carry out boiler servicing across Birmingham and the surrounding areas, then don't hesitate to get in touch. You can reach us by simply calling us on, 07817 927067.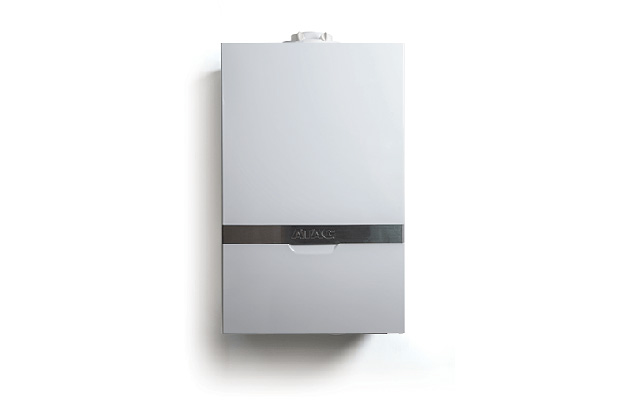 Boiler Servicing in Birmingham

Boiler servicing is like an MOT for your car, a Gas Safe registered engineer can carry out the necessary checks and tests on your boiler to ensure everything is running smoothly and efficiently and most importantly, to make sure that your boiler is in working order. By doing so, a Gas Safe registered engineer can identify any occurring or potential problems and faults with your boiler and correct these before they become serious and possibly dangerous.
Well, here at J M Plumbing & Heating, we offer boiler servicing across Birmingham, including Solihull, Redditch, Bromsgrove and Hall Green. For your peace of mind, we have the appropriate experience and qualifications to carry out our services and are Gas Safe registered.
Our boiler services have been rated very highly by our customers, do not just take our word for it, you can head over to our reviews page and read through some of the reviews they have left behind for us.
Why do I need to service my boiler in Birmingham?
(More: Our top 5 boiler maintenance tips)
Your boiler should be serviced once a year. This will not only ensure that it runs properly and safely for the coming year, but it will also confirm any manufacturer's warranties you may have on the appliance. Regular maintenance reduces the likelihood of a breakdown and extends the life of your boiler.
Boiler Servicing keeps you safe and healthy. Anyone who has fuel-burning equipment in their house is at risk of carbon monoxide poisoning. Because this poisonous gas has no odour, colour, or taste, most people are unaware they are being poisoned. Regular boiler servicing ensures that it is burning fuel safely and efficiently, reducing the risk of carbon monoxide poisoning.

Having a working boiler is essential for the old, vulnerable, or those with young children in the months ahead. While a broken boiler is a nuisance for most of us, for certain people, a lack of heat and hot water can have serious health and financial consequences.
Boiler maintenance is important for everyone, not just homeowners. By law, landlords must have a gas safety certificate and guarantee that their boilers are operating safely. An annual boiler service is required and is a comparatively low-cost item of maintenance to perform.


What's included in a boiler service?
Our servicing is carried out to the manufacturer's instructions and this will include:

A visual assessment of the gas installation

A let-by and gas tightness test to ensure there are no gas leaks

Working pressures are checked to ensure the boiler has the correct pressure

All seals are checked

The expansion vessel is inspected for condition and pressure (and top up if required)

Cleaning any parts as required including the heat exchanger and condensate trap

Carrying out flue gas analysis and oxygen test to ensure correct operation

(More: What happens during a boiler service?)

Benefits of servicing your boiler
Servicing your boiler has a lot of benefits, these include:
- Helps reduce energy bills by ensuring it is running efficiently
- Prevents chances of your boiler breaking down, helping save on any repair costs
- Extends the life of your boiler
- Ensures safety by making sure it is not releasing any dangerous gas
Learn more about the advantages of getting your boiler serviced by speaking with our heating engineers today! Simply view our contact details down below to find out how you can get in touch.
(More: Reduce Your Energy Bills in 5 Easy Steps)
When do I need to service my boiler?
Here at J M Plumbing & Heating, our heating engineers recommend servicing your boiler once a year and if you are a landlord it is a legal requirement for you to have the boiler in their property serviced on a yearly basis too or every time a new tenant moves into your property. We will be happy to issue a gas certificate which you can give to your tenants.
Our friendly and reliable heating engineers also recommend that you get your boiler serviced before the winter. The reason for this is that not only will it ensure your boiler is ready for the winter, giving you peace of mind, but it is also because heating engineers are more likely to be busy. Servicing your boiler during the summer will give you full flexibility to book it at a time and day that suits you. If you have not booked a boiler service, we will be happy to help!
What is the Gas Safe register?
This is simply a list of all the trained and qualified engineers in the United Kingdom who follow the rules and regulations. This list is also updated on a regular basis, so you can rest assured that you're in good hands. At JM Plumbing & Heating, our engineers are Gas Safe registered! To see if any of our gas engineers are registered with Gas Safe, simply ask for their registration card, which they will gladly provide!
Need us in Solihull, Redditch & Bromsgrove?
Now that you're aware of how we can help with keeping your boiler in good condition with boiler servicing in Birmingham, Solihull, Redditch, Bromsgrove and Hall Green, why not contact us?
It's simple! You can either give us a call via our phone number on, 07817 927067 or send us an email via our email address at, jnmcmanus@hotmail.co.uk. Alternatively, you can also use the contact form on our website to send us a message, which we will get back to shortly.
If you'd like to see the work we've done for customers, take a look at our gallery page.