Ensuring your boiler is regularly maintained is very important and it is something most homeowners often overlook. Boilers are not only expensive to repair and replace, but they are also costly to run when not functioning correctly. Our engineers have put together this guide to help carry out maintenance checks on your boiler.
What do I need to do to maintain my boiler?
Here are a few of our tips that you should carry out to maintain your boiler.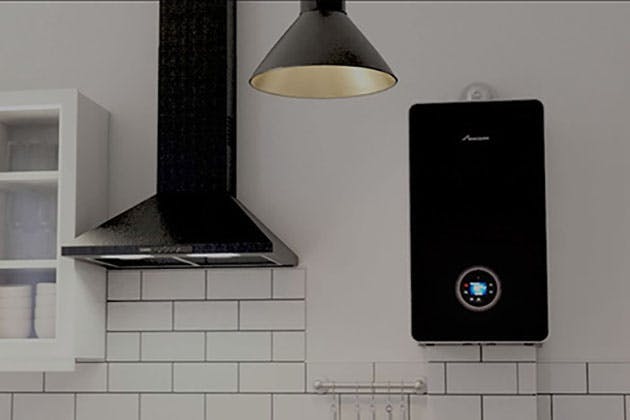 Insulate Pipes
Water heating systems rely heavily on pipes. However, when boiler pipes are outside the heated area, they can reduce heat and easily freeze during the winter. Adding insulation to your pipes can help prevent the pipes from freezing as well as help save energy.

Check the boiler pressure
The boiler must be set at the proper pressure to pump hot water around your home's pipes and radiators. Our heating engineers recommend checking the pressure to make sure it's set to the right pressure according to the manufacturer's recommendations. Typically, this should be between 1 and 2 bar, you can adjust the pressure yourself if it is too low or too high.

Bleed your radiators
Air can become trapped in your radiators over time, when this happens, it prevents the radiator from properly heating up, resulting in cold spots. By bleeding the radiators, you can get rid of this air. It's not uncommon for people to paint over radiator valves, making them slightly difficult to adjust. It may be possible to release it with a little force, but if not, a qualified Gas Safe registered engineer will be able to assist you.

Is the flame blue?
When you check your boiler flame, you need to make sure it should always have a strong blue flame burning. If you check and it is orange or yellow, call a Gas Safe registered engineer as soon as possible as there could be a chance of a carbon monoxide leak.

Keep it ventilated
Boilers need a lot of space to be effectively aired, therefore make sure the boiler is not cluttered with jackets hung over it. Even though they can be stored in cupboards you need to make sure there is a minimum space of 700 mm between the boiler and the barrier or wall.

Get it serviced
Every year, your boiler should be professionally serviced to keep it running at its fullest, to avoid malfunctions, to extend its lifespan, to keep your heating expenses low, and to ensure that it is covered by the manufacturer's warranty. This should be done by a Gas Safe expert who can ensure that all of the components are in good working order and spot any minor flaws before they become inconvenient and costly failures.

Try powerflushing
Sludge accumulates in your boiler's system, reducing its efficiency over time. You may have it professionally cleaned by booking a power flushing service. This will remove all filth and debris from the pipes and radiators, allowing you to obtain more heat for less money.
Don't repair your boiler yourself
If you think you need to get your boiler repaired in Birmingham, Solihull, Redditch or Bromsgrove, speak to a member of our team today by calling us on 07817 927067 and we will be happy to help. We are Gas Safe registered therefore fully trained and qualified to carry out boiler services, including installations, servicing and repairs.