A boiler is the sole source of heat and hot water in your home. They are big financial investments for homes with a typical lifespan of more than 10 years, and they function to heat your home all year. As a result, selecting the appropriate size boiler for you is critical.

Types of Boilers
First, it is necessary to discuss the many types of boilers available and their different sizes.

Regular boilers
Regular boilers, often known as heat-only boilers, heat and transport water throughout a residence using a system of tanks and heat exchangers. Water will be piped from the mains into a cold water tank in the loft, which will then feed a hot water cylinder. Because they can store considerable volumes of hot water in advance, regular boilers are better suitable for bigger families with high heating and hot water demands.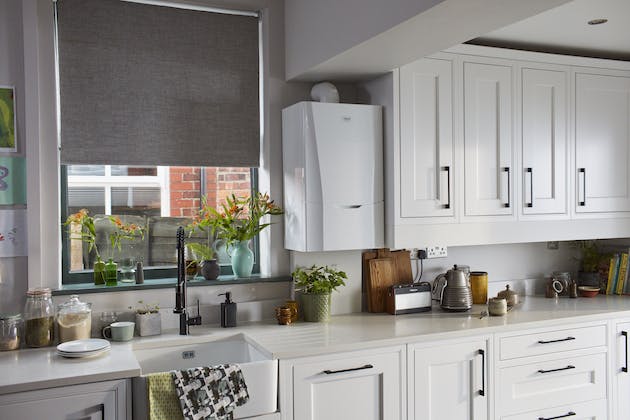 System boilers
These boilers also include a separate cylinder for hot water storage, making them suitable for bigger families. They can provide hot water at a constant temperature throughout a home, even if many showers and faucets are operating at the same time. System boilers, as opposed to conventional boilers, use a pressurised heating circuit supplemented by mains water. They also take up less space since the expansion vessel in a system boiler is inside, whereas it is exterior in a normal boiler.

Combination (Combi) boilers
Combi boilers are small boilers that combine all of the components of a typical central heating system into a single unit. Unlike traditional boilers and system boilers, which store hot water in advance, condensing boilers provide hot water on demand. Combi boilers are particularly popular due to their small size and great efficiency. They are suitable for most modest to medium-sized homes.
What factors should you consider when choosing a boiler size for your home?
Our Gas Safe registered engineers have been installing boilers across Birmingham for many years and have compiled this list of factors.

What is the size of your current boiler?
The size of your present boiler might assist you in calculating the size of your new boiler. This is because if you need more heat and hot water and your boiler fails to provide it, it may indicate that you need to upgrade to a boiler with more kilowatts. When acquiring a new boiler, your present boiler size should be a major point of reference. This does not necessarily imply that you must select a boiler with the same power output, especially if upgrading from an older, non-condensing unit to an A-rated one that is significantly more energy-efficient. However, the size of your present boiler may help you narrow your product search and pick the best choice for your home.

How many bathrooms are there on your property?
A house with several bathrooms has a higher demand for hot water. If your house has three or more bathrooms, a conventional or system boiler may be advantageous since they can handle the demand for hot water that you may want, but if you have less than three bathrooms, a combi boiler will suffice.

What is the size of your property?
A combi boiler might be an excellent choice if your home has one or two bedrooms. This is because combi boilers do not require a tank to hold water, allowing you to free up room in your house for other goods.

If your home has many floors, you should buy a powerful boiler to sustain water pressure throughout the house. Conventional boilers are an excellent choice since they have an additional storage tank to keep the water heated. If you have enough room, you may install a system boiler, which includes a boiler and a storage tank. They are excellent in that they can handle the demands for hot water if you have a large household.
However, if your house lacks the room for a system boiler, you may have a combi boiler installed; however, it should be noted that combi boilers frequently fail to meet the demand for hot water.

If you own a rural property with two additional bathrooms, installing a conventional or system unit rather than a combi-boiler may be advantageous. This is because combi-boilers only produce a single water flow, resulting in a situation where pressure is likely to decrease as demand grows.

Speak to a heating engineer
Our heating engineers are available throughout Solihull, Redditch, Bromsgrove and the surrounding areas. To get in touch, call us on 07817 927067 and we will be happy to help with any boiler-related questions or installation services you may require.